People often face the issue of carpet stains. While some of them leave it like that, others do their best to get rid of it in no time. So instead of hiring a professional team for carpet stain removal service in Melbourne for the job, they start managing such challenging tasks on their own. But the only thing that they end up doing is making the matter worse. When people try to do some work that they don't have any experience or skills, they spoil it. Hence it is advisable that if you don't know anything, it is better to hire a carpet stain removal expert in Melbourne and get the job done in no time.

Tips To Get Rid of Stain from The Carpet
When you see the stain on the rugs, you must use paper or cloth to absorb it as much as you can. The more you are successful in doing so, the less effort you will have to make to clean the carpets.
Next, you should use water to remove the stain from the carpet. You can also mix some detergent or dish soap into the water before starting the carpet cleaning process to remove the stain.
There is an effective carpet stain cleaning solution that you can easily make at home. First, you need to put vinegar in a cup of water. Then apply the mixture of water and vinegar to the area and wait for some time, say 30 to 45 minutes. After that, rub the area to remove the stain gently. You will see that the stain mark is getting lighter and lighter. Take your time to do so; otherwise, if you rub the carpet fast or with something hard, you will damage it.
Baking soda is another effective carpet stain remover in Melbourne that you can use to get rid of the tough stain. You must follow the instructions ideally to get the best possible result.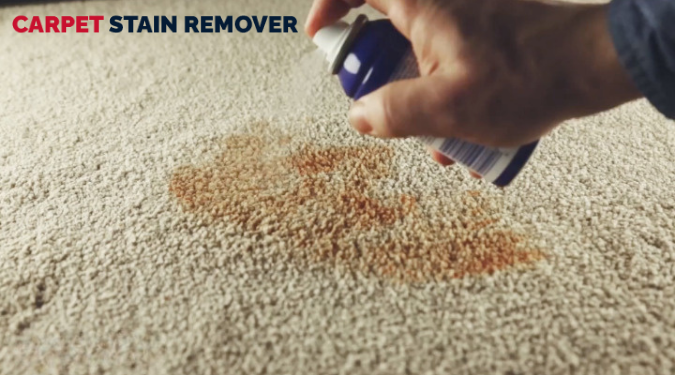 So, if you don't want to waste your time and are looking for ways to get rid of such issues, you can use baking soda, vinegar, and alcohol, which are some of the best carpet stain removers. However, if you don't have the time for this or think you can get the best result, it is better to hire experts for the service of carpet stain removal in Melbourne.
You don't have to wait for long to remove the stain from your carpets. You have to give us a call, and the team of the Carpet Stain Remover will be right there at your service. We have the best carpet cleaning solutions and tools. You can be sure about getting the top-notch carpet cleaning service and that too at an affordable price. So, connect with us now so that we can come and provide you with the best possible result as soon as possible.