Removing the pet, coffee, tea, or oil stain from a carpet is tricky as it takes a lot of time and effort. Also, you will worsen the matter if done incorrectly. Therefore, to clean the stain from the carpet or any other surface without damaging it, you must use the best stain remover. However, if you don't have the stain remover in your home and don't want to waste your time looking for it online or in the market, then you can use some homemade rug cleaning remedies. If you're going to get an idea about this, check out the points mentioned below.
Carpet Cleaning Ideas You Can Try:
If you don't have any solution and are not in the mood to waste your time looking for a carpet spot remover in Melbourne, then you can use ammonia. It is one of the best home cleaners. However, it would be best to be careful when using it on the rugs. Ammonia solutions have been proven to work well on pets, coffee, tea, and ink stains. First, you must take one cup of water and mix one teaspoon of ammonia. Next, you will have to spray the solution on the stained area and leave it for a few minutes. Then you can use a paper towel or clean cloth to blot the stained area.
Liquid Dishwashing Detergent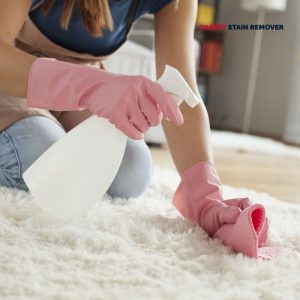 You can also use liquid dishwashing detergent, which is highly effective in removing the stain from the rugs. Take one cup of warm water and mix three to four drops of liquid dishwashing detergent. Dip a paper towel into that cup and gently dab the stain.
Use white vinegar to loosen any stain and remove the odour from the floor covering. Mix one teaspoon of vinegar into a cup of water and then pour the solution on the stained area of the carpet. Leave it for some time and then clean it with white paper or a towel.
The other kind of homemade solutions that you can use for removing the carpet stain are nail polish remover, club, baking soda, iron and ice wax, window cleaner, etc. Of course, you need to use all these things carefully and smartly without damaging the carpet. If you have any doubt, hiring experts who specialise in offering the best service and have excellent knowledge about the carpet spot cleaner in Balwyn is better.
You can easily connect with the professional team of Carpet Stain Remover to get the best rug cleaning and maintenance service. Our experts specialise in offering top-notch service at an affordable price. We only use eco-friendly chemicals and the best equipment to deliver an excellent carpet cleaning result as we provide a warranty for the service so you can easily relax. We will come and complete the work right on time without causing any damage. So, give us a call, and we will help you professionally and efficiently.